This is a  guide on how to install your viewer and register your license in order to be able to view our protected manuals. These instructions apply for your first purchase and you only need to perform the below steps once. After your first purchase the registration happens automatically.
After completing your purchase you should receive 3 emails as shown below. Be aware that some email providers will mark one or more of the emails as junk. This email has the subject "LockLizard PDF Viewer license information from TheMontessoriParent.com", if you don't see this in your inbox look in your spam folder.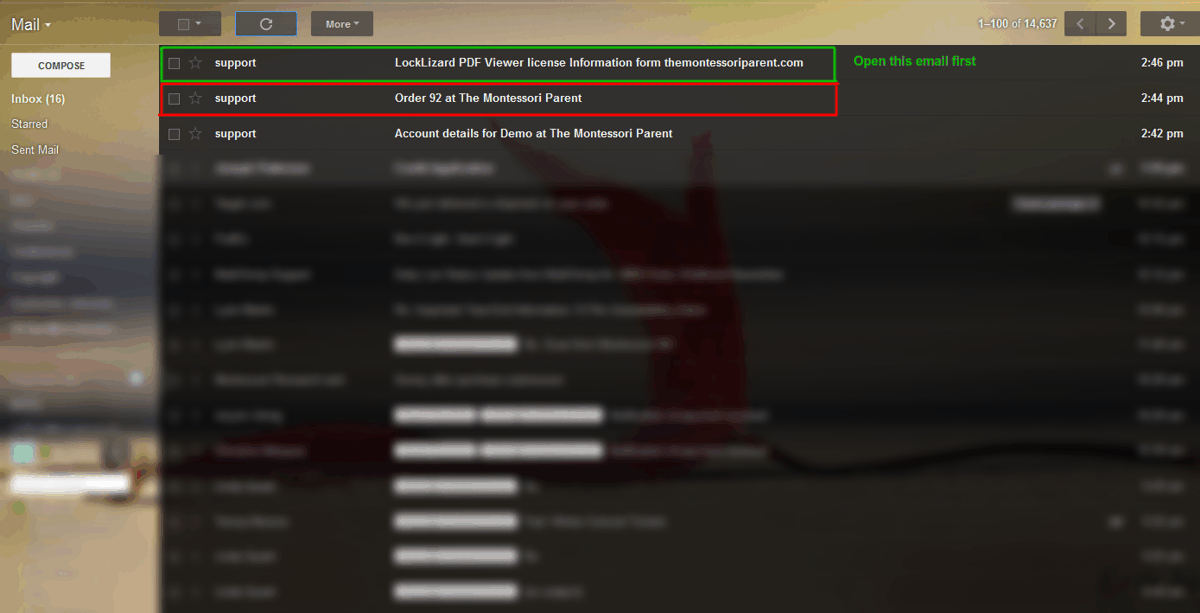 The email with the subject "LockLizard PDF Viewer license information"  should be opened first.
The email contains the links to download the software to view our files, there are 4 different links:
Windows software
MacIntosh (Apple) software
IOS (iPhone and iPad) software
Android (All Android devices) software
Select the appropriate link and install the software.
After successfully installing your software, click on the link "download your license file" found on the section "Registering (Activating) your license" towards the bottom of the email.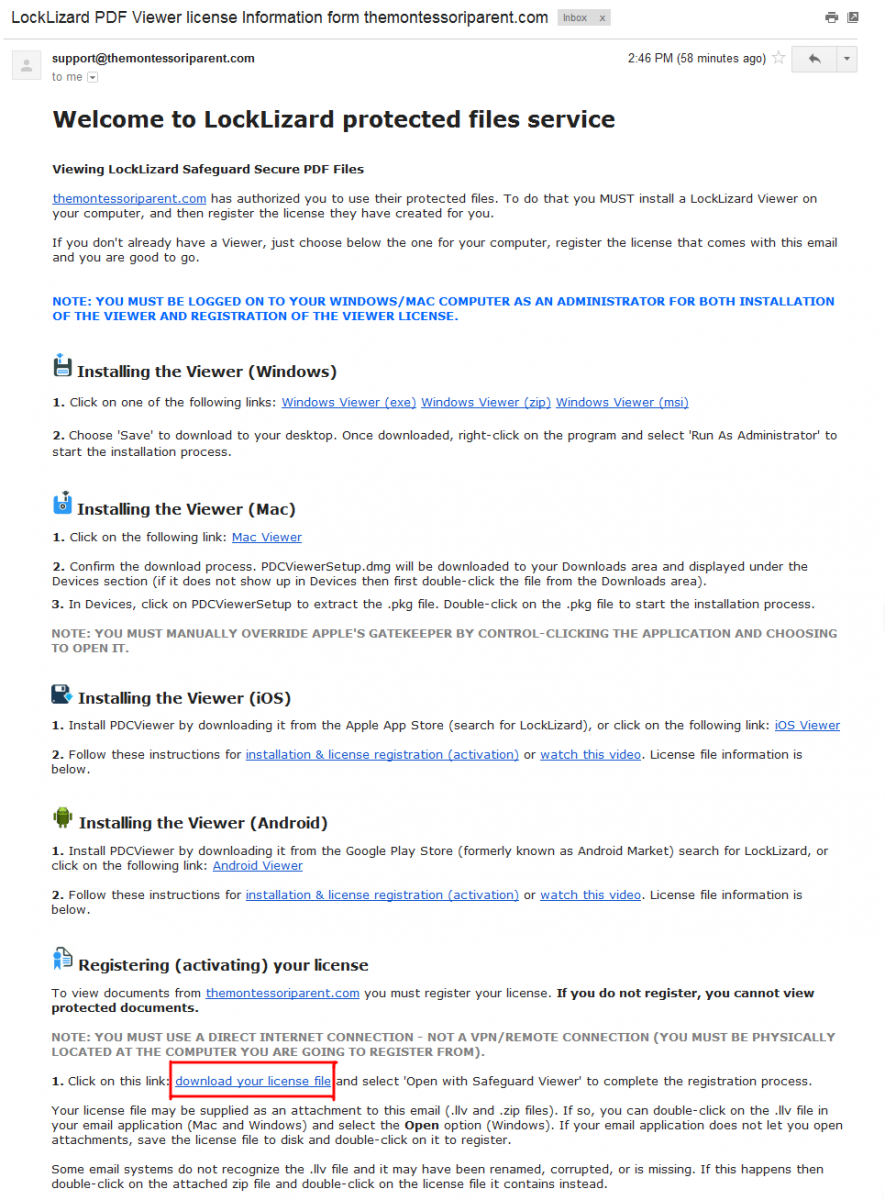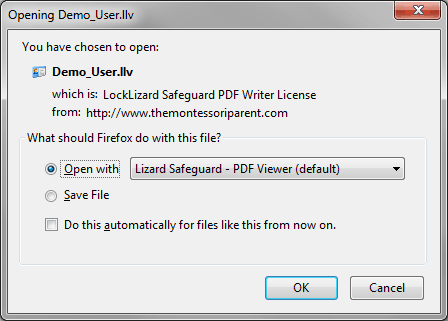 After completing the above steps you are now ready to view your files.